Contactless donation boxes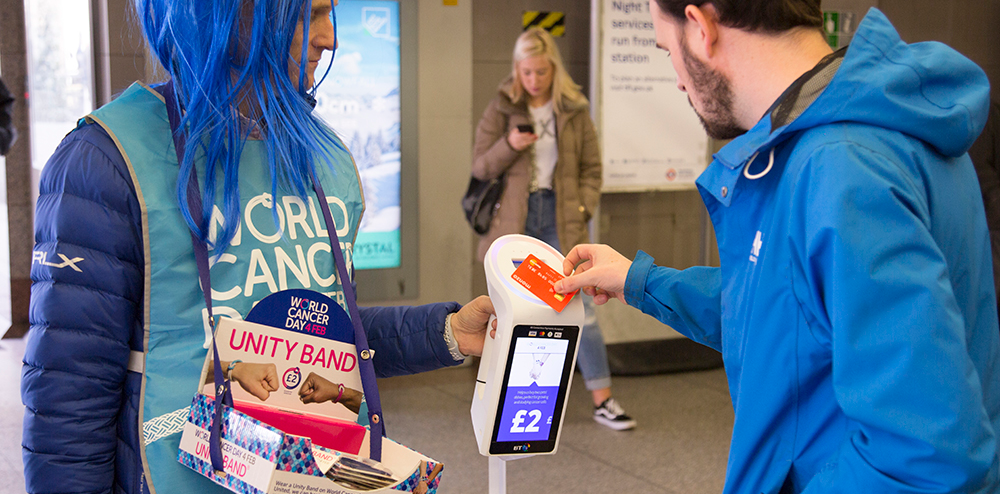 With contactless payments now exceeding cash since 2017, contactless donations are set to become a key part of charities' fundraising strategies. MyDonate have selected services from Payacharity so that your charity can soon be taking advantage of this with a range of contactless donation boxes, card processing facilities and the right support specifically tailored for charities. Benefits of contactless donations include:
As a charity using MyDonate, you'll get the options from Payacharity to rent a range of contactless donation boxes, including the BT Contactless Donation Box (pictured) soon to be released. All devices offer flexible configuration for donation amounts. Payacharity will also arrange a merchant account, gateway processing, comprehensive MI on the transactions processed, direct settlement of donations into your charity bank account and provide centralised ongoing support.

Box Model
Hire Period
Device Rental
Gateway Fee
Transaction Fees
Per month *
Payter P66
(any model)
24 months
£34.95
Included
2.50%
36 months
£29.95
Included
2.50%
48 months
£24.95
Included
2.50%
Configuration and deliver £15 per box*
*Prices subject to VAT
Payacharity also have a range of wall, counter, standing and window units for order to support permanent donation displays.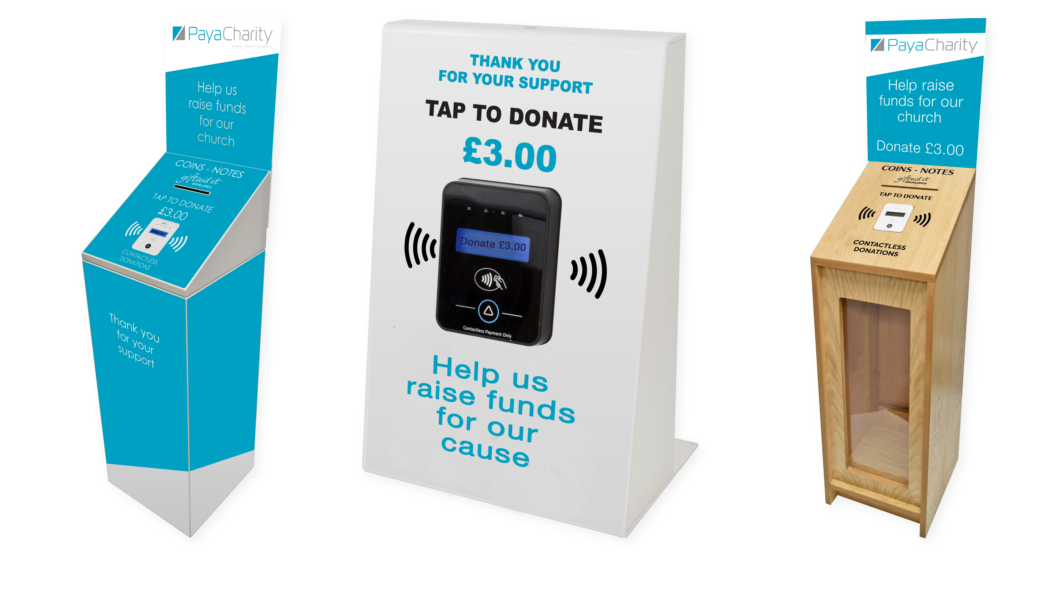 To take advantage of this special pricing, please apply for your card processing account online here.